Welcome to Haus Tyrol!
You are looking for cosiness and a friendly and warm atmosphere, then you are right here!
Our apartment house is beautifully situated in See surrounded by the stunning mountain scenery of the Paznaun Valley. All year round our guests can enjoy wonderful holidays with the whole family in the heart of the Tyrolean Alps. Our beautifully furnished holiday apartments are completely equipped to satisfy all your needs!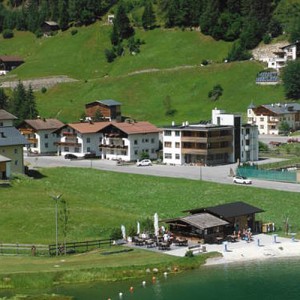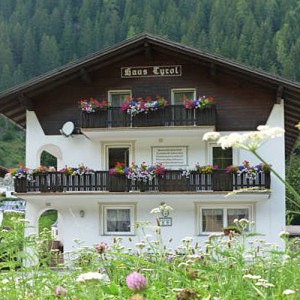 Winter holidays in See
The cable car See is within walking distance of our apartment house. State-of-the-art facilities, 41 km of well-prepared ski slopes and the longest natural sled run in Tyrol guarantee you unforgettable holidays and make this area one of the family-friendliest ski areas in Austria! Those who want to enjoy unlimited ski fun, can take the free ski bus to the Silvretta Arena, the largest ski area in Tyrol. Enjoy cross-border ski fun from Tyrol to Switzerland!
Summer holidays in See
In summer See offers a great variety of different activities for the whole family, as well. No matter whether you are a passionate climber, love mountain-biking, would like to try out white water rafting or simply enjoy a leisurely hike over the lush meadows of the Tyrolean Alps – See guarantees fun and enjoyment for the whole family! The local bathing lake is about 200m away from our apartment house and offers its visitors a wide variety of attractive sports activities and games which are a highlight especially for children and teenagers.
We are looking forward to welcoming you as our guest!
Family Trenkwalder und Ladner